In this issue – October! Grab what you can.
• They have Sharks in Europe, but our sailors dominated
• Coach and Instructor of the year awarded
• Beneteau First 36.7 NAs
• Sail GP shows strength in Spain
• Canadian is heading to Vendee Globe
• Star NAs heading to Vancouver
• Mark rounding, rules and much more!

Contributors this issue: Sharon Green, Nigel Cochrane, Andrew Alberti, Mark Lammens, Richard Reid, Dave Dellenbaugh, Bruce Long, Sail Canada.

TELL YOUR CREW and EVERYONE ELSE who cares about Canadian sailing – since we are new on the scene, your friends may not know about Sailing in Canada yet. Sailing in Canada is the only publication that exclusively covers the national sailing community. Share this link so they can subscribe to SinC for free: https://kerrwil.dragonforms.com/loading.do?omedasite=SC_digest

Head here for the 2022 Calendar
Head to the Classifieds page for boats, gear and now JOBS is here

Send us your dates, feedback, class and club news, stories here: sailingincanada@kerrwil.com

News
Four Canadian Sharks in Top 5 at Worlds in Austria

Shark designer George Hinterholler was in Canada in 1959 when he built the first boat of the popular class, but the Shark has many fans in his country of birth, Austria, and in several other European countries, particularly Germany. In mid-September, seven Canadian teams and 21 sailors from Ontario participated in the 2022 Shark Worlds in Bregenz, Austria at the Yacht Club Bregenz. The participating crews represented NOLSC, KYC, BQYC, RCYC, WYC and NYC. READ MORE

News
Scott Shawyer Aims to Make History in Vendée Globe

In Toronto last week, Scott Shawyer launched Canada Ocean Racing, a new offshore sailing team. Backed by renowned British sailor Alex Thomson and supported by BC-based Mustang Survival, Shawyer's campaign aims to lead and inspire the development of offshore sailing in Canada. A core team of Canadian sailors will manage the day-to-day running of the yacht's technical performance while the team embarks on a rigorous schedule of offshore training and race preparation. Shawyer and the Canada Ocean Racing team have recently begun training. READ MORE

News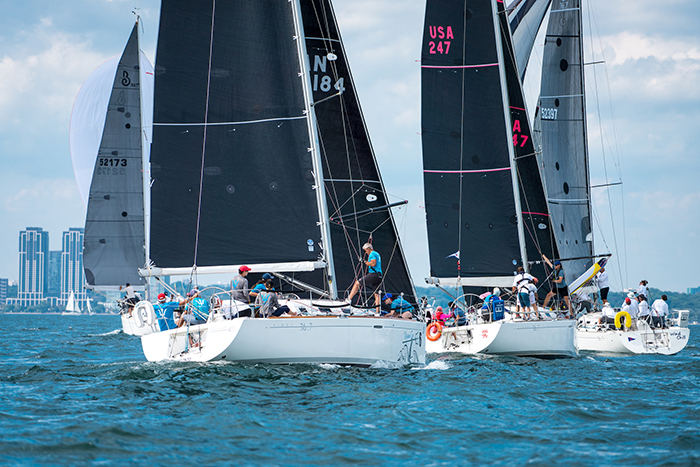 News
Canada Takes Two Bullets in Spain (but Finishes 4th)

Cadiz - 25 September 2022 - Two wins for the Canada SailGP Team today, to finish just one point out of the finals and fourth place overall in Spain. It was a thrilling second day of action at the Spain Sail Grand Prix where thousand fans lined the seafront for the three races today, two fleet races followed by the grand finale. After a challenging day one with 7, 8 and 6th place finishes, the Canadians went into today in 7th place. Overnight, the team hit the reset button and was ready to battle it out in the lighter air conditions today. READ MORE

Eight Bells
Cameron Cochrane "The Admiral"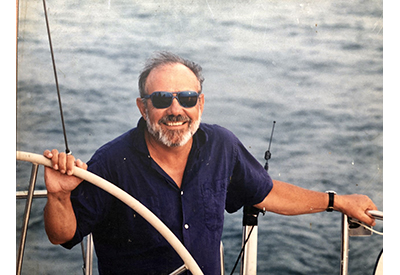 Cam Cochrane, Commodore of Ashbridges Bay Yacht Club, multi-time C&C 34 fleet champion at the height of Lake Ontario Racing Council's 50-strong Saturday one-design races and mentor to many racing sailors passed on September 11. When advertising his 34, Rikki Tikki Tavi, for sale he dryly added the epithet "never cruised" to the ad. Hardcore to the end. Nigel Cochrane, son, crew and Canadian National Team member in 470 at the 1988 and 1992 Olympics shares his memories of his father. READ MORE

Regattas
Star NAs Coming to Vancouver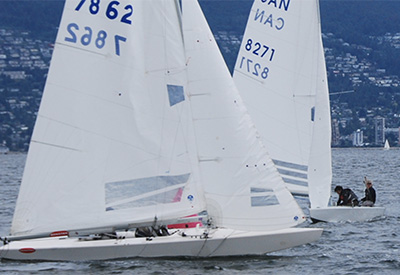 To celebrate the English Bay Star fleet's 100th anniversary, we invite all Star sailors to the 2023 Star North American Championship, powered by Volvo Penta. This prestigious event returns to Royal Vancouver Yacht Club from May 29 to June 3, 2023. We are planning a feeder event down the beach at the Kitsilano Yacht Club. You won't want to miss the talk on local conditions by former World Champion and two-time Olympic medalist Ross Macdonald. READ MORE

The Rules Guy
Penalties and Sportsmanship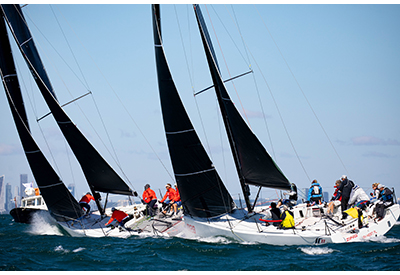 In the article published in the Feb 16 issue of this digest, I talked about how to take penalties. This time I want to talk about sportsmanship issues including when to take penalties. The rules of the game are pretty clear, if you break a rule, you need to take the appropriate penalty. This is listed very early in the rule book before any of the numbered rules under the title "Basic Principles – Sportsmanship and the Rules". It says, "A fundamental principle of sportsmanship is that when a boat breaks a rule and is not exonerated..." READ MORE

Comment
Mark Lammens – "Lack of Effort by Provinces with Development or Support of Disabled Sailing"

The Niagara 2022 Jeux du Canada Games just ended and has Paralympic Sailing on the schedule. Racing was in the Paralympic 2.4 mR class, an excellent boat that allows athletes with a disability including wheelchair athletes to compete at the highest level. It is a great credit to the sport of sailing that able bodied and Paralympic athletes can compete inclusively. Sail Canada and its Provincial member organizations have been pushing the 'back the bid' initiative. READ MORE

Speed & Smarts
Mark-Rounding Principles Part 2 – Before Rounding Each Mark, Have a Plan for the Next Leg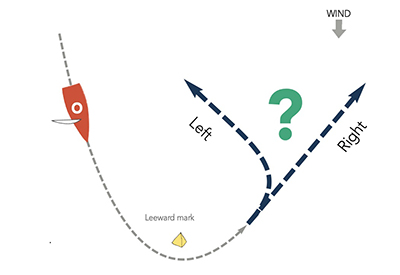 Almost every sailor realizes the importance of making a strategic plan for the first leg before they start the race. But how many of those sailors also develop a strategy for every other leg in the race? It's tough to make a gameplan for the second leg before starting the race, but you should do this sometime before you begin that leg. It's much too late if you round the windward mark and then ask your crew, "OK, which way should we go on the run?" READ MORE
News
Violet Stafford and Vaughn Harrison Named Sail Canada 2020 and 2021 Coaches of the Year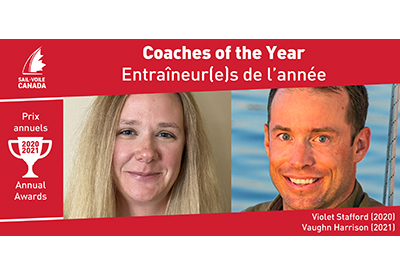 Sail Canada announced last week that Violet Stafford and Vaughn Harrison have been selected Sail Canada Coaches of the Year for 2020 and 2021, respectively, as the country celebrates National Coaches Week, an annual event which ended on Sunday. The Sail Canada Coach of the Year Award is presented annually to a coach who demonstrates high coaching skills and contributes to sporting excellence by offering a healthy attitude towards winning, enjoying sport and showed effective training. READ MORE
Cliquez ici pour le français
News
Hannah Stevens and Mansell Styles Named Sail Canada 2020 and 2021 Instructors of the Year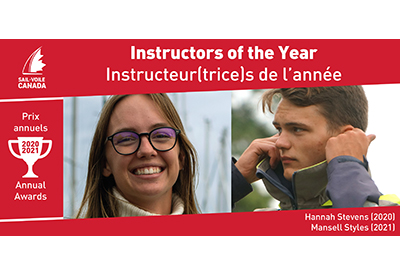 Sail Canada announced last week that Hannah Stevens and Mansell Styles have been selected Sail Canada Instructors of the Year for 2020 and 2021, respectively, as National Coaches Week comes to an end. The Sail Canada Instructor of the Year Award is presented annually to an instructor who demonstrates excellence on water teaching and communicating skills, is respectful, fair and equitable, encourages pride in the sport, has taken part in clinics and performs above and beyond the requirements of an instructor. READ MORE
Cliquez ici pour le français
Gear
Magnetic Compasses Are More Than a Failsafe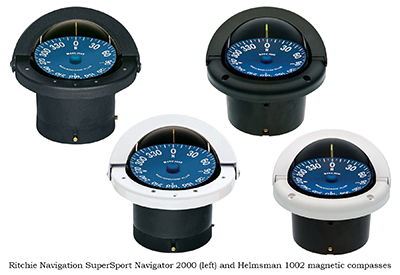 Far from being a failsafe to onboard electronic navigation equipment, Ritchie Navigation SuperSport magnetic compasses still function if the power fails. Plus, they do something a GPS can't: display a heading when stopped or moving at very slow speeds. Tested and proven in grueling offshore racing conditions, the Navigator 2000 and Helmsman 1002 are ideal for use on commercial and recreational boats. Made in the USA, SuperSport compasses feature Ritchie's PowerDamp technology to prevent oscillation and card spinning in heavy seas. READ MORE

This email was sent to elissacampbell@kerrwil.com.