In this issue
Happy Holidays from the Sailing in Canada Team. Sail on Santa!
• Which hails are required when racing?
• Pick your Caribbean regatta NOW
• Torqeedo powers new Beneteaus
• Get in on the Lightning Grant Program
• Astonishing Melges fleet
• Marc Robic sails models all winter

Contributors this issue: Dave Dellenbaugh, Andrew Alberti, Larry Huibers, Ed Bell (Boston YC), Marc Robic, Laura Jeffers (International Lightning Class Association), Jeff Butler@Plugboats, Sail Canada. Special thanks to Patrick Mango.

TELL YOUR CREW and EVERYONE ELSE who cares about Canadian sailing! We are new on the scene, your friends may not know about Sailing in Canada yet. Sailing in Canada is the only publication that exclusively covers the national sailing community. Share this link so they can subscribe to SinC for free: https://kerrwil.dragonforms.com/loading.do?omedasite=SC_digest


Head here for the 2023 Calendar and send us your dates.
Head to the Classifieds page for boats, gear and now JOBS is here

Send us your dates, feedback, class and club news, stories here: sailingincanada@kerrwil.com

John Morris, Editor
News
Signups Brisk for Marblehead to Halifax Ocean Race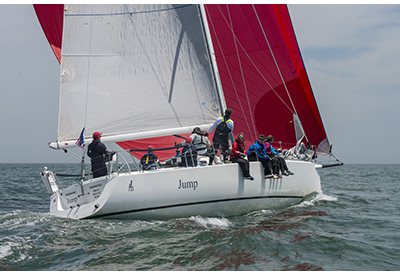 More than twenty boats are already signed up for the 2023 Marblehead to Halifax Ocean Race, taking advantage of the early bird pricing which runs through December 31, 2022. One of the world's oldest ocean races, the 39th biennial race returns after a four-year Covid hiatus and will leave Marblehead Harbor on July 9, 2023. First started in 1905, the 363 nautical mile race is sponsored by the Boston Yacht Club and the Royal Nova Scotia Yacht Squadron. The last race was run in July 2019. READ MORE

One-Design
70+ Melges Registered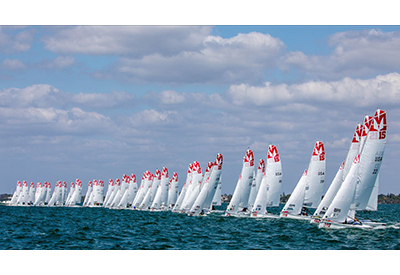 The 2023 Melges 15 Winter Series gets underway January 7 in Jensen Beach, FL. More than 70 Melges 15s have registered for the first event of the 2023 Winter Series making it the largest class event to date. READ MORE

Racing
Which Caribbean Regatta is for You? STIR and BVI SR – Part 2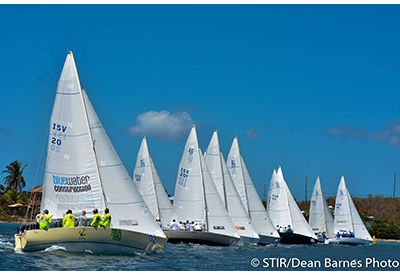 Like the Bits and Bites commercial, every handful is different. Racing the Caribbean Sailing Association winter series is like that. Based on positive feedback from the Hitchhikers Guide I thought I'd highlight the events based on my experience. Last issue we considered Grenada, RORC 600 and The Heineken in St Maarten. St Thomas International Regatta (STIR) including the Round the Island race runs March 23 – 26. This regatta brings two unique events blended to maximize participation. READ MORE

Racing
Which Caribbean Regatta is for You? Les Voile de St Barths April 16 – 22 – Part 3

Boat eye candy abounds! This is the event to be at if you want to see stunning boats flying around bays and high caliber shoreside activity. St Barth's lives up to all the hype. Different than their Bucket Regatta, which is for big boats, the Voile is accessible to all sailors. From nifty little trimarans through to Melges 24's on up to various race boats. No charter fleet here so best to connect with one of the charter race programs and get a seat. Better yet charter the whole boat and treat 10 of your best friends to the best this French island has to offer. READ MORE

News
Planning Sail Canada Long Term Development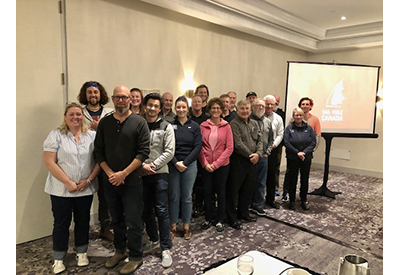 More than 20 leaders representing disciplines of sailing across Canada gathered in Toronto, Monday and Tuesday, Dec. 5 and 6, to pursue the revision of Sail Canada Long Term Development in sailing framework. With this new framework, Sail Canada is looking to: enable sailors to easily see pathway progressions, as well as connections and cross between pathways; to transfer and broadly apply sailing skills, to enable clubs and schools' flexibility to offer programs outside established pathways. READ MORE

The Big Picture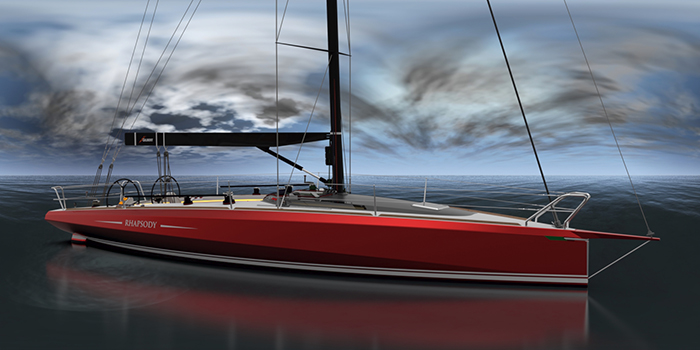 New Boats
Beneteau, Torqeedo Team Up for 2 More Electric Boats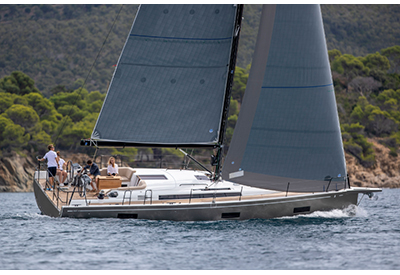 Beneteau keeps adding to its line of electric powered boats with the announcement at the Salon Nautic de Paris this week that the Oceanis 30.1 and the First 44 sailing yachts will now be available with electric propulsion. At the Cannes Yachting Festival of 2021 Beneteau announced its first entries into electric boating, with Jérôme de Metz, Groupe Beneteau Chairman and CEO, saying "There are new expectations and user habits, new ways of travelling and latest technologies." READ MORE

The Rules Guy
Required Hails

During my summer judging, I have heard some strange things about the hails people expect to hear. I thought that I should look at the rulebook, and see which hails are required. The Racing Rules of Sailing, for most boats, only refers to three hails. Two of them are in Rule 20 (room to tack) and the last one is in rule 61 (Protest Requirements). Even in the Appendices of the Racing Rules of Sailing, most references to hails are revisions of those two rules. Appendix E for Radio Sailing has a few more hails. READ MORE

People
My Obsession During the Endless Winter Months – Part 2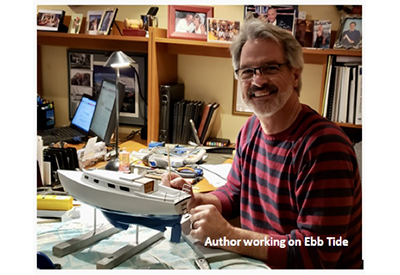 Last time SinC introduced you to the amazing work of amateur model builder, Marc Robic of Montreal, in Part 1 in his own words. In this instalment, Marc recounts how his model making obsession just kept growing! The following year, friends of ours, Richard and Denise, purchased a C&C 34 and, based out of the Royal St-Lawrence Yacht Club, they are very active and doing extremely well in the racing scene here in Montreal. Ghost Owl is a truly remarkable boat and, of course, I had to make a model. READ MORE

Speed & Smarts
Starting Strategy & Tactics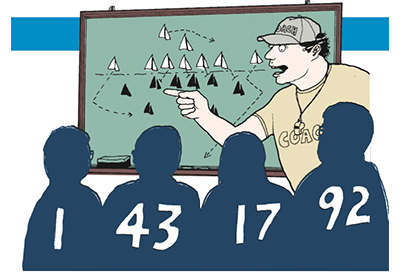 The start of any sailboat race is a critical moment that will have a big effect on your potential success in that event. If you get off the line cleanly with clear air and good speed, heading toward the favored side, you've made a great first step. But if you end up in the second row with the oxygen masks dropping down, you're in for a long game of catch-up. One thing that's clear is that starting is not an end in itself. You don't get extra points for winning the start at the pin end, and no points are deducted for getting the worst start in the fleet. READ MORE

One-Design
Apply for the Boat Grant Program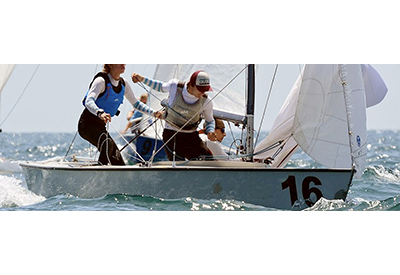 The International Lightning Class Association is proud to announce another season of our wildly successful Boat Grant Program. This program is designed to fund young sailors who want to experience the high level of competition offered by the ILCA. The ILCA grant program will award at least two young teams a competitive boat plus substantial regatta expenses for one season of racing. There will be mentoring provided and the goal is to expose more youth racers to the ILCA circuit. READ MORE

This email was sent to elissacampbell@kerrwil.com.