In this issue – Hot weather, hot sailing
• 8 Bells Rob Ball
• Canada's Cup repeat
• Warrior Cup celebrates
• 49er Worlds in Nova Scotia
• CAN SailGP hits some lumps
• Kevin and the boys winning summer
• 11-year-old golds at Opti Nationals
…much more

Contributors this issue: Sharon Green, A.J. Keilty, Amelia Leeksma at National Yacht Club, special thanks to Rob Mazza for helping with a profound recount of Rob Ball, Dave Dellenbaugh, Sail Canada.

Coming next issue: Zingara wins B367 NAs, the Rules Guy (finally)

TELL YOUR CREW and EVERYONE ELSE – since we are the new kids, your friends may not know about Sailing in Canada yet. Share this link so they can subscribe to SinC for free: https://kerrwil.dragonforms.com/loading.do?omedasite=SC_digest

Head here for the 2022 Calendar - a one-stop guide to a busy summer
Head to the Classifieds page for boats, gear and now JOBS is here

Send us your dates, feedback, class and club news, stories here: sailingincanada@kerrwil.com

News
The 26th Canada's Cup – Match Race Experience and Tactics Win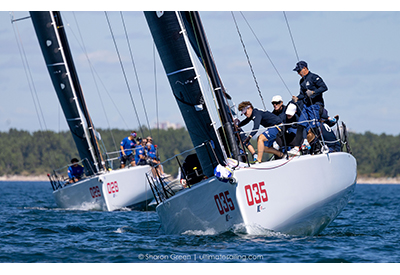 US Team Zing's increased boat speed and improved crew work were no match for the extraordinary crew work of Team Defiant and the 40 years of match race experience Terry McLaughlin has gained through racing the America's Cup, Knickerbocker Cup, Congressional Cup, Bermuda Gold Cup and three previous Canada's Cups. For Zing, match race tactics were prevalent in the pre-start with a more conservative approach for the balance of the racecourse. The 26th Canada's Cup finished last weekend on Saturday, September 3rd. READ MORE

News
Toronto Hosts Inaugural Warrior Sailing Cup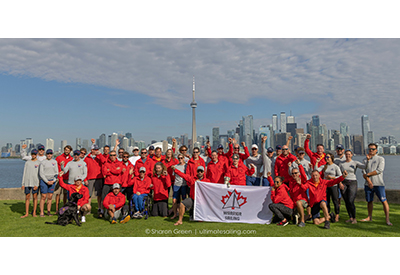 Last week in conjunction with the Canada's Cup, Toronto's Royal Canadian Yacht Club welcomed competitors, family, and supporters from around the World for the inaugural Warrior Sailing Cup, which hosted six teams from the Netherlands, Australia, USA (2 teams), and Canada (2 teams). The event involved one day of practice, two days of racing in Sonars and a day of spectating the last two races of the Canada's Cup. The event gave all 18 veterans who participated an opportunity for great competition and front row seat to the IC37s. READ MORE

Eight Bells
Robert Wilson (Rob) Ball: 1943 – 2022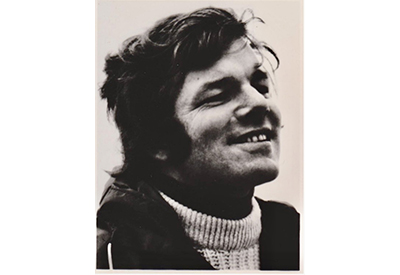 We were saddened to hear of the recent death of noted C&C Yachts designer Rob Ball. Rob succumbed to injuries suffered in a recent fall on September 9th at the age of 79 at his home in New Bedford, Mass. It can be safely said that no yacht designer in the long history of the sport had more designs to his credit than Rob Ball. Rob took over design responsibility at C&C in 1973 when George Cuthbertson assumed the responsibilities of the Presidency. READ MORE

News
11-Year-Old Wins Canadian Optimist Championships in Lunenburg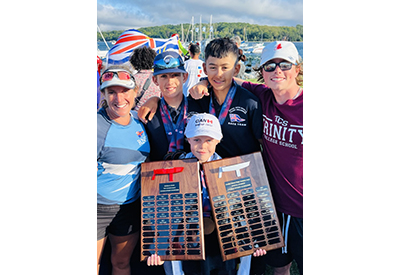 Will Keilty is Canada's youngest ever National Champion. Last weekend he won the 2022 Optimist Dinghy Canadian Championships at Lunenburg Yacht Club held August 22-26. At just 11 years old, and on the final race ending four days of racing, he pulled ahead of 15-year-old RNSYS sailors Ethan Thompson (2nd) and Andi Kinnear (3rd) and 130 competitors in championship and green fleet to win this year's title. Past notable national Opti champions are Sarah Douglas, Justin Vittecoq, Noah Adler and Thomas Desrochers. READ MORE

News
Challenges for Canada in St. Tropez

The fifth event of SailGP Season 3, the Range Rover France Sail Grand Prix, took place this weekend in Saint-Tropez. Racing got underway mid-afternoon on Saturday with some of the most exciting conditions that the SailGP teams had ever experienced. All the teams were put to the test in trying to find the balance between risk and speed, while keeping the assets intact for Sunday's racing. The F50s hit record speeds flying through the water at over 90 km/hr for most of the day. READ MORE

Speed & Smarts
Mark-Rounding Principles Part 1 – Avoid Mark Rounding Madness!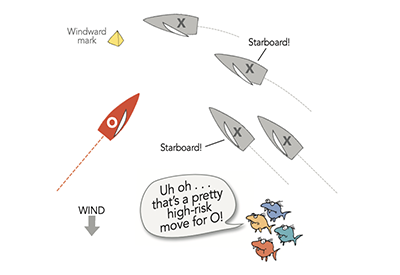 The marks of the course are often critical in determining how boats cross the finish line. That's because mark roundings bring the entire fleet together into one small, congested spot. Sailors typically have to make substantial turns and major sailhandling maneuvers to get around marks. At the same time, they must avoid fouling (or getting fouled by) other competitors, maintain clear air, follow their strategy, sort out boathandling schemes, keep their boat going fast and more! READ MORE

The Big Picture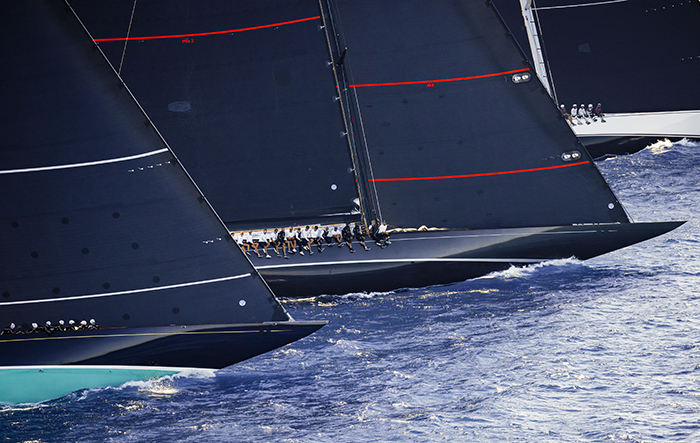 People
Hot Summer for Team Notorious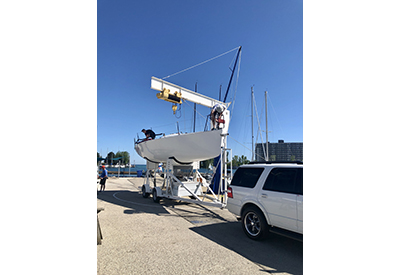 Team Notorious is a National Yacht Club (Toronto) - based team running two boats and winning extensively over the past decade and especially this summer. Big Notorious is a Farr30 and little Notorious is a Melges24. Big Notorious has a fresh suit of 3Di's and a full complement of new B&G instruments. Wiggers Custom Yachts in Port Darlington ON has done a beautiful job of refinishing the deck and Tony Shepperd in Sarnia did his magic with a fresh hull/blades job. READ MORE
News
Lewin-LaFrance Team Top Canadians at Worlds in NS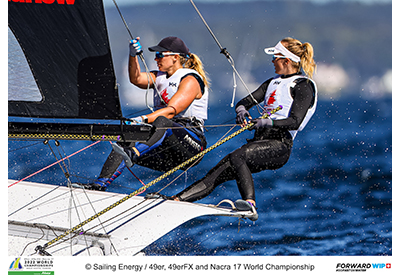 Local favourites Antonia and Georgia Lewin-LaFrance from Chester, NS were the top Canadians at the 2022 49er, 49erFX and Nacra 17 World Championships which ended last Sunday in St. Margarets Bay, Nova Scotia, as they came up with a 14th-place finish. Through the six days of competition and the 16 races held, the Lewin-LaFrance sisters finished five times in the top 10. The 49erFX event was won by Odile van Aanholt and Annette Duetz from the Netherlands. READ MORE
Cliquez ici pour le français
News
The Donald D. Summerville Memorial Race is Free!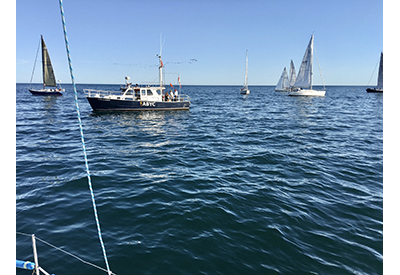 This year, Ashbridges Bay Yacht Club in Toronto has opened up the Summerville race on September 24, 2022 to every club again and it will also be free for every boat with a PHRF certificate. The Summerville is a coastal race from ABYC around marks of opportunity to the east and back. For ABYC competitors, this race counts towards the ABYC distance series awards. Plus, all boats who have competed in 3 or more of the Toronto East Long Distance Series races are eligible for TELDS awards. READ MORE

News
Advanced Race Management Seminar: Friday – Sunday, October 14 – 16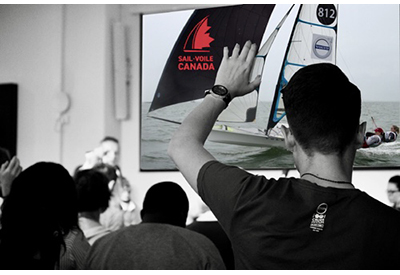 Officials play a key role in any sailing race or regatta! Sail Canada Race Officer, Judge and Umpire programs provide training and certification from the Club to National level, with World Sailing providing International Certification. Event Volunteers are always in high demand! From helping out on site during an event to being a key member of the Organizing Committee, there is a role for everyone! Registration is now open for all current Race Officials interested in attending the Advanced Race Management Seminar. READ MORE
Cliquez ici pour le français
New Gear
B&G Debuts Triton Edge Sailing Processor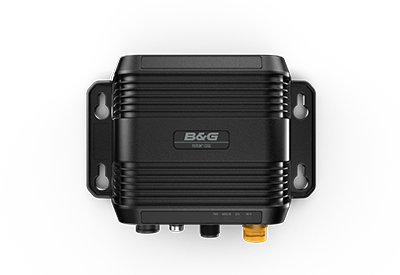 Sailing electronics manufacturer B&G has debuted the new B&G Triton Edge sailing processor this week, delivering what it claims is the most advanced processor ever to hit the sailing market. Triton Edge is billed as the brains behind a sailboat's electronics and onboard data systems, with ultra-fast processors that deliver an enhanced suite of accurate sailing data to a vessel's B&G Triton and Nemesis displays, B&G Vulcan or Zeus chartplotters. The information can also be accessed via webserver. READ MORE

This email was sent to elissacampbell@kerrwil.com.