Message From The Editor
Design and Its Influences

In this issue, special attention is given to trends and elements that have an impact on lighting design. The trends, we see here, have to do as much with the reconfiguration of economic conditions following the pandemic as they are about geographical and cultural conditions. New players and new partnerships continue to fill the news in our industry. Good reading!
Line Goyette, Managing Editor
linegoyette@kerrwil.com
Lighting Design
How Long Winters Helped Shape the Future of Lighting Design
By LightForm
In Discovering Japandi Part 1, we began our discussion of the design world's intersection of Japanese and Scandinavian design popularly referred to as "Japandi" by looking at Japanese design. This week, we're going to look at Scandinavian design because looking at Zimbabwean design would, though fascinating, hardly help us in our present task. Many of the values and philosophy that shaped Japanese design were also fundamental in the formation of modern design philosophy through the Scandinavian region. Read More
Best Practices – Distribution
Your Lighting Line-Up in a Changing World
By David Gordon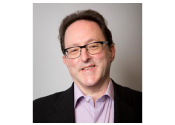 The lighting industry, known for perpetual change given the rapid adoption of LEDs (think of the frequency of new products let alone new manufacturers) continues to evolve. Consider recent developments of GE Current acquiring Hubbell Lighting as well as the recent LightFair show. An ever-changing market means that distributors need to constantly review their line-up (line card) to determine which lines to support. This is important given that distributors seem to go one of two ways. Either they proactively manage their line card and try to have some discipline, providing direction to their lighting specialists and sales organization while recognizing that there will always be some exceptions as well as lines need to engage with that are specified by the customer. Read More
Partnerships
A Defining Moment: GE To Form 3 Industry-Leading Public Companies Focused On Aviation, Healthcare and Energy
GE announced what Chairman and CEO Larry Culp called a "defining moment," with plans to form three industry-leading, global public companies focused on the growth sectors of aviation, healthcare and energy. "We're embarking on this exciting journey from a position of strength," Culp told investors today. "Over the last several years, our teams have done exceptional work, strengthening our financial position and operating performance, all while deepening our culture of continuous improvement and lean.

Leviton Lighting Canada Adds S&D Lighting Group II (SDLGii) to Represent ConTech Lighting
Leviton Lighting Canada is thrilled to announce the appointment of new agent S&D Lighting Group II (SDLGii) to represent ConTech Lighting in the GTA Market for National Accounts. SDLGii is the newest lighting only agency covering the Greater Toronto Market, they will be focusing their time on developing national account specifications, as well as covering national account discretionary business for ConTech Lighting. SDLGii's past experience, market leading presence and large team of lighting experts will now service the Greater Toronto lighting market.
Surveys, Reports and More
New Products and Solutions
FAE LED Outdoor
The FAE outdoor wall light is a great way to add a contemporary highlight to your outdoor oasis with its open rectangular style in a sleek matte black finish and frosted glass panel. FAE uses LED technology, adding not only energy savings but a longevity that will leave you confident and safe in your lighting. Size of fixture: 4 5/8" W x 12" H x 4 3/4" D. Finish: sand black Glass: frosted glass panel. Canopy: 4 3/8'' W x 4 3/8'' H. Read More
RHBS Select Series Launch by RAB Design
The latest in our highbay line; the RHBS-LED Round Highbay Select is a durable and easy to install highbay fixture. With colour and lumen selectable switches, you can be ready for any job, any time! The RHBS-LED is a brand new colour selectable and lumen adjustable highbay from RAB Design. Read More
L2STN & L2TLV NOW LINK COMPATIBLE
The L2STN and L2TLV series strips are now available with the "LINK" option, transforming these luminaires into "Normally ON Remote Luminaires" when connected to a Stanpro 12 or 24 V battery unit. Emergency Lighting can now blend in seamlessly with your general lighting, eliminating the need for obtrusive remote heads. When in emergency mode, the L2STN and L2TLV strips deliver amazing 41-foot spacing at 8, 10, or 12-foot mounting heights. Read More
M18™ Utility Remote Control Search Light Spots Lines, Floods Fields and Goes Anywhere
Milwaukee Tool continues to deliver unprecedented productivity enhancements for linemen with M18™ Utility Remote Control Search Light. With versatility for the Power Utility professional in mind, the light can be operated while mounted to a bucket truck or can be attached to the M18™ portable base to light areas where trucks cannot access. Read More
In The Next Issue
Case Studies
Join The Lighting Design & Specification Advisory Board
Help shape what content you need and when. Give your input and ideas on best practices, solutions and practical methods. Click here to join
About Us
Unsubscribe
Privacy Policy
Archives
This email was sent to @.