In this issue:
• Chester Race Week
• Tips for 2023 campaign
• Pan-Am qualifiers
• Vancouver sailor leads ILCA Masters
• Racers planting mangroves in Caribbean
• LO600 is on!

Contributors this issue: Dave Dellenbaugh, Tara Wright, Pat Nelder, LOOR, Sail Canada

SUBSCRIBE RIGHT NOW and get ready for the season!!!!!!

TELL YOUR CREW and EVERYONE ELSE who cares about Canadian sailing! We are a full year old now, but your friends may not know about Sailing in Canada yet. Sailing in Canada is the only publication that exclusively covers the national sailing community. Share this link so they can subscribe to SinC for free: https://kerrwil.dragonforms.com/loading.do?omedasite=SC_digest


Dates are already flowing in for the 2023 Calendar - send us your dates soon.

Head to the Classifieds page for boats, gear and now JOBS is here


Send us your dates, feedback, class and club news, stories, opinions, and beefs here: sailingincanada@kerrwil.com

Paris 2024 Sailing – here's a preview of their snazzy pictogram

John Morris, Editor
News
Chester Opens Registration for 2023 HHCRW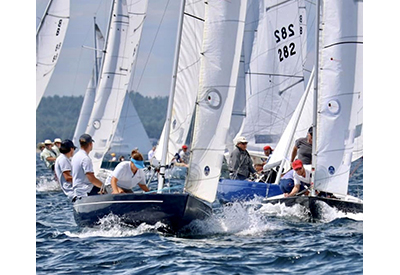 Helly Hansen Chester Race Week 2023 is now opening registration for the August 16-19, 2023 Regatta. Organizers expect that the event will be bigger, better with even more competitive and FUN racing for competitors of all levels. Last year's event saw an incredible fleet of 32 Bluenose class sloops rounding out the complete competitor fleet of 117 boats. More Bluenoses are expected this year along with a visit from Nova Scotia's beautiful Bluenose ll ambassador. READ MORE

News
Youth Foiling Gold Cup: Next Generation of Canadian High-Performance Sailors Meet the 69F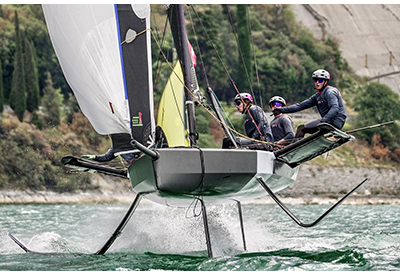 Youth and speed came together for Canadian 69F Team Volaire at the Youth Foiling Gold Cup series event in Miami Florida this past January. The 69F Youth Foiling Gold Cup is a worldwide circuit for sailors under 25 years old. The boat has recently been designated as the training platform for the American Magic youth and women's programs in order to prepare sailors for the next Americas Cup, so the series attracts some of the best racers from around the world. The boats are rotated for each race. READ MORE

Racing
Officials are Critical to the Sport

Officials play a key role in any sailing race or regatta! Sail Canada Race Officer, Judge and Umpire programs provide training and certification from the Club to National level, with World Sailing providing International Certification. Event Volunteers are always in high demand! From helping out on site during an event to being a key member of the Organizing Committee, there is a role for everyone! Recent certifications and recertifications: International Judge: Andrew Alberti, RCYC. National Judge: Katie Coleman Nicoll, PCYC & Thornbury YC, Recertification. Greg Dargavel, (2-year extension). READ MORE
Cliquez ici pour le français
Globe40 News
Canadian Boat Whiskey Jack Takes Globe40 Leg 7

On February 13th at 22.09 local time (02.09 UTC on February 14th) the Canadian crew Whiskey Jack crossed the finish line taking honours on leg 7 of the GLOBE40 at the entrance to the port of St. Georges in Grenada. An express victory for this 2123 miles leg covered in 8 days and 8 hours at an average speed of 10.6 knots, with the 24 hour event record broken on this occasion with 347 miles at an average speed of 14.5 knots. READ MORE

News
First Four Canadian Sailors Have Qualified to be Nominated to 2023 Pan American Games Team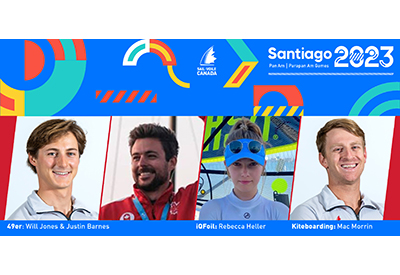 The first four sailors have qualified to be nominated to Team Canada's Santiago 2023 Pan American Games Team following one of the qualification events, the US Open Sailing Series in Clearwater, Florida, which wrapped up on Sunday Feb 5, after four days of competition. The Canadians who qualified to be nominated over the weekend are Will Jones (Jerseyville, ON-RHYC) and Justin Barnes (Pickering, ON-RCYC) in 49er, Mac Morrin (Kingston, ON) in men's Kiteboarding, as well as Rebecca Heller (Dunrobin, ON-KYC) in women's iQFoil. READ MORE
Cliquez ici pour le français
News
Vancouver's Allan Clark Leads ILCA Grand Masters in Thailand

Consistency was key on Race Day 3, Sunday for Canadian Allan Clark, who finished second in both races and slid into first overall after six races in the 42-competitor Grand Masters division. Monday was a reserve day for the sailors to rest up before racing resumed on Tuesday, February 14 with two races scheduled. There will be six days of racing plus the one reserve day in the middle of the regatta. The 2023 ILCA 6 Masters World Championships, hosted by the Royal Varuna Yacht Club in Pattaya, Thailand is welcoming 117 sailors from 23 countries competing. READ MORE

The Big Picture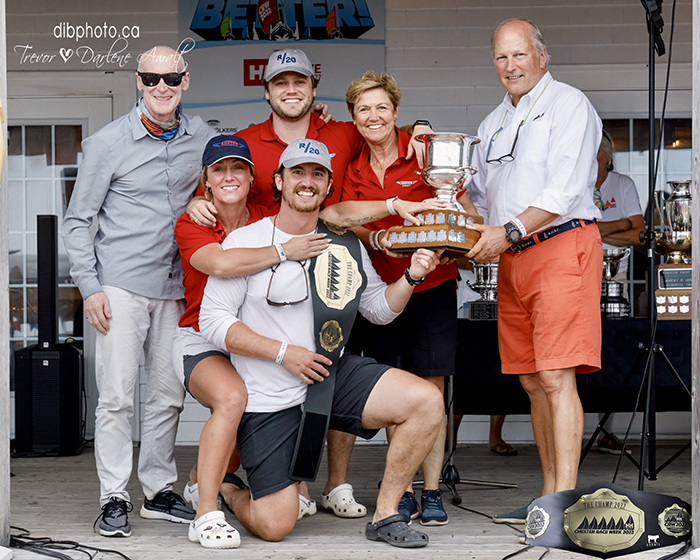 Speed & Smarts
Planning for 2023 – Tips 1 to 8

It's the little things. And the big things. Dave offers a series of tips to make you smarter and faster for racing in 2023. Now is the time to get set up for the season ahead. 1. Keep a notebook. Keep a written record of things you learn. This will reinforce your learning and make the info available for easy future reference. Use a waterproof book (or tablet) on the boat and transfer your ideas later to a master file with these topics: Boat improvements, boat- speed ideas, tactical notes that worked (or didn't), wind and weather trends, crew roles for boathandling, etc. READ MORE

Mailbag
A Complaint – 2.4M Statement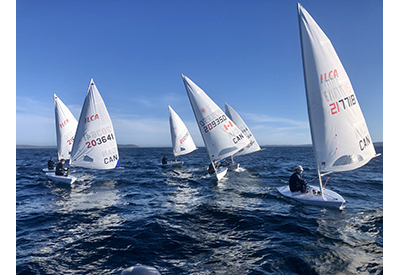 Hi. This article (6 NS Sailors Named to Sail Canada Youth Squad – SinC Feb 1) displays bias whether intended or not. Where is the National Coverage??? If you are naming sailors from NS, then please name them from all over the country and give equal coverage. Thank you, Scott Poole. 2.4M Response: Hi John, The decision from the IPC is disappointing but not unexpected. Fortunately, the International 2.4mR class is strong in North America. We just held our first two regattas of the winter season in Charlotte Harbour Florida. READ MORE

News
Caribbean Circuit: St. Maarten Heineken Regatta Mangrove Planting February 28 & March 11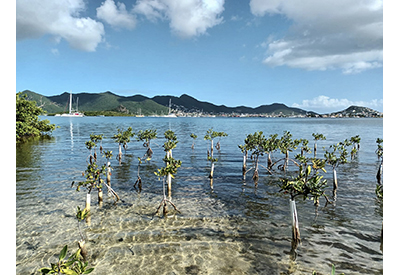 Today, many international race regattas focus on leaving no impact behind. But the St. Maarten Heineken Regatta will leave a growing and long-lasting reminder from every team taking part, thanks to a new environmental initiative being launched this year. "The aim is to plant at least 100 mangrove trees, representing one per boat entered at the event to leave a positive impact on the island," says Regatta Director Michele Korteweg. Working closely with Nature Foundation St. Maarten and EPIC, the trees have been grown from locally sourced seeds. READ MORE

Offshore
LOOR Registration for 2023 Racing is Open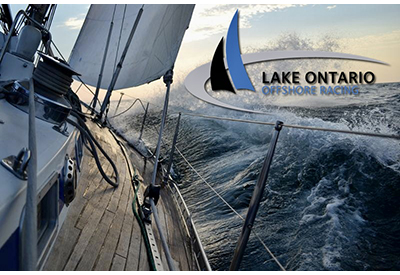 The ground is still frozen, but the days are getting longer and, just like us, we bet you are dreaming about sailing. Rates & Dates have been set, NOR's are published, and logistics are well in hand. Registration links are below or on loor.ca. LOOR continues to host our Webinar Series to help prepare racers for an exciting 2023 Racing Season. February 21 – Webinar #1, LOOR Events - Two Mandated Items. March 21 – Webinar #2, Ontario Sailing – Two Services for Racers. READ MORE

This email was sent to elissacampbell@kerrwil.com.