In this issue:
• Farewell David Howard
• Club racing opinion continued
• Go Sailing Days
• CORK 2023 dates – lots!
• PanAm Games qualifiers
• Paralympics dumps sailing

Contributors this issue: Dave Dellenbaugh, Roger Renaud, Sail Canada

SUBSCRIBE RIGHT NOW!!!

TELL YOUR CREW and EVERYONE ELSE who cares about Canadian sailing! We are a full year old now, but your friends may not know about Sailing in Canada yet. Sailing in Canada is the only publication that exclusively covers the national sailing community. Share this link so they can subscribe to SinC for free: https://kerrwil.dragonforms.com/loading.do?omedasite=SC_digest


Dates are already flowing in for the 2023 Calendar - send us your dates soon.

Head to the Classifieds page for boats, gear and now JOBS is here

Send us your dates, feedback, class and club news, stories here: sailingincanada@kerrwil.com

Launch in …how many days?

John Morris, Editor
News
26 Canadians Vying To Qualify for 2023 Pan American Games this Weekend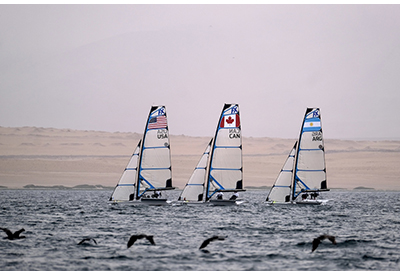 A total of 26 Canadian sailors will take part in the US Open Sailing Series to be held this weekend, February 2-5, in Clearwater, Florida, where they will aim to qualify a spot for Canada and/or for themselves at the 2023 Pan American Games. This weekend's competition is one of many qualifying regattas where sailors from the North, Central and South Americas will be able to secure one spot for their country in six of the 13 sailing events scheduled for the 2023 Pan American Games, as per Pan Am Sailing qualification criteria. READ MORE
Cliquez ici pour le français
Racing
CORK Announces Its Summer '23

June 28 – July 3. 2023 WASZP Americas Championship. June 28 – Registration. June 29 – July 3 – Racing. July 7 – 9. Foil Kingston Regatta. July 7 – Registration. July 7 – 9 – Racing. July 12 – July 16. J/22 North American Championship. July 12 – Registration & Measurement. July 13 – Registration & Measurement. July 14 – 16 – Racing. July 20 – 23. CORK Skiff Week and CORK Olympic Classes Regatta (49er/49erFX), Sail Canada Senior Championship. (49er/49erFX), and 29er Canadian Championship. 29er Canadian Championship, 49er / 49erFX, International 14. READ MORE

Feedback
SinC Mailbag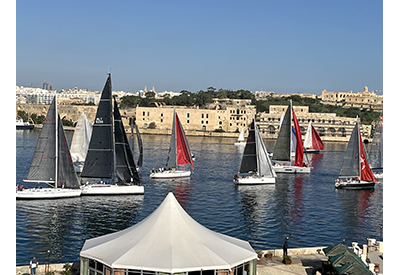 Greetings from Malta: Our loyal reader, Ross Ayrhart from Port Stanley ON, visited Malta over the holidays and writes "All the sailboats going past the hotel was the Christmas Day sail past from one of the yacht clubs with many of the crew wearing Santa hats." How to spend winter! READ MORE

News
Eight Bells: David Howard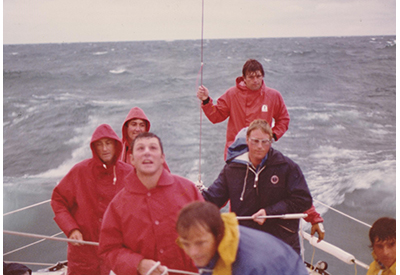 David Howard passed way this week. He was the past commodore of the Royal Canadian Yacht Club and a man so accomplished at so many things. I remember Mr. Howard as a mentor and a great helmsman. In my mind he was the sailor's commodore, competitive, tactical, and fearless. This picture reminds me so much of the man, helming Marauder in the 1975 Canada's Cup. When this shot by Rob Mazza was taken, we were thick in the long-distance race and as Rob Mazza recalls, "the speedo was pinned at over 10 knots (the highest it could read) and the bow wave was breaking at the chainplates! READ MORE
Cliquez ici pour le français
The Big Picture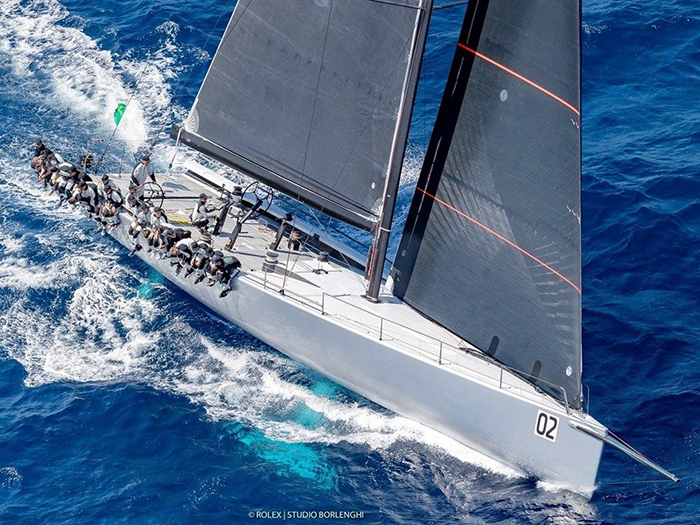 Speed & Smarts
MORE Starting Strategy & Tactics – Part 4

Don't get greedy. When the starting signal goes off, every boat would like to have a large space to leeward so they can put their bow down without the fear of being pinched off. But this doesn't mean you want to have such a big hole to leeward throughout the starting sequence. In fact, trying to guard a big hole can be a bad idea. The critical factor is how much time you have left before the start. If you're very late in the starting sequence, it's likely that every boat has their own spot-on starboard tack, and there probably aren't any boats still looking for holes. READ MORE

News
Paralympic Sailing Excluded from 2028 Games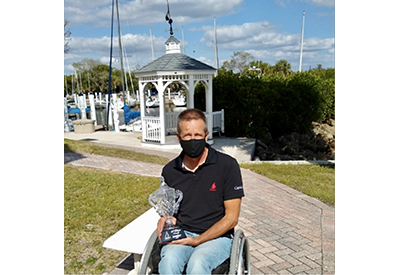 Many Canadians are active in Paralympic sailing including National Sailing Team member, Paralympian Bruce Millar who finished 10th in the 2.4m class at the Rio 2016 Games and first at the 2021 Canadian 2.4mR Championships in Victoria. The effort to re-establish Sailing as a Paralympic Sport was not successful as the International Paralympic Committee revealed the 22 sports to be featured in the sport program for Los Angeles 2028. Sailing was introduced at the Paralympic Games as a demonstration sport in 1996. READ MORE

News
6 NS Sailors Named to Sail Canada Youth Squad

Congratulations to the 6 Nova Scotia youth sailors who were named to the 2023 Sail Canada Canadian Sailing Youth Squad. They are: Noah Adler, ILCA 7, Royal Nova Scotia Yacht Squadron. Katherine (Kat) Lowe, 29er, Lunenburg Yacht Club. Sullivan Nakatsu, ILCA 6, RNSYS. Hailey Nichols, 29er, Lunenburg Yacht Club. Lilly Rainham, ILCA 6, RNSYS. Anneka Siegel, ILCA 6, Armdale Yacht Club. 20 sailors from across the country were named to the Youth Squad. Youth Squad members have access to coaching at European events, and World Championships. READ MORE

Opinion
Does Club Racing Have a Future? (Part B)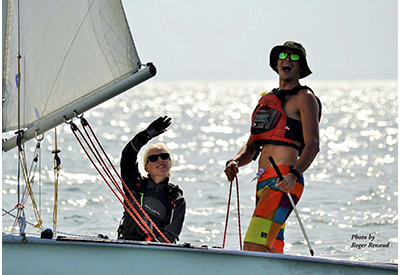 Part A of this article summarized the many hundred replies to the survey on the topic of whether Club Racing will survive. It addressed the importance of an active club culture, and a governance model that supports the club's primary mission. Education and training, on a variety of topics, are seen as critical success factors. Other than a culture and a will for success, at a club that wants to sustain an active weekday club racing, is finding people to crew has the most challenges. READ MORE

News
2023 National #GoSailing Days Set for June 16-18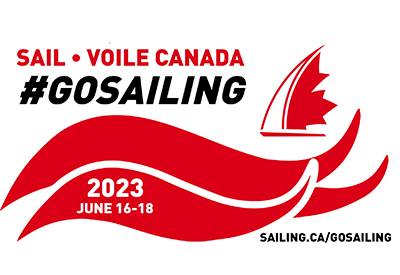 Sail Canada is inviting all its sailing partners, clubs and schools across the country to start planning for the 2023 #GoSailing Days, which will be held this year June 16-18. Led by Sail Canada, this initiative will take place for the third year in a row and will aim to celebrate and promote the sport, as well as to introduce more Canadians, especially families, to the sport of sailing over that special weekend. The 2023 #GoSailing Days will be held over the first weekend of the new season for SailGP, set to take place in Chicago. READ MORE
Cliquez ici pour le français
This email was sent to elissacampbell@kerrwil.com.