In this issue – summer luff
• Canada's Cup cage match
• Heavy/light air part 3
• Are your instructors registered?
• Building dissimilar metals keel
• SailTimer offer
• Celebration of Sail
• Regatta results, LYRA

Contributors this issue: Dave Dellenbaugh, MarsKeel, Sail Canada

TELL YOUR CREW – since we are the new kids, your friends may not know about Sailing in Canada yet. Share this link so they can subscribe to SinC for free: https://kerrwil.dragonforms.com/loading.do?omedasite=SC_digest

Head here for the 2022 Calendar - a one-stop guide to a busy summer
Head to the Classifieds page for boats, gear and now JOBS is here

Send us your dates, feedback, class and club news, stories here: sailingincanada@kerrwil.com

News
Zing vs Defiant Rematch for Canada's Cup

The second of three scheduled Canada's Cup Match Races will begin September 1, 2022. The best of 13 event will be a re-match between McLaughlin/L'Heureux Team Defiant and Burns/Hesse Team ZING. It's on! Youngstown Yacht Club with Commodore Adam Burns at the helm of ZING, will look to deny Terry McLaughlin the fourth win in his Canada's Cup career. This is Commodore Burns 3rd attempt at winning the Canada's Cup after unsuccessful challenges in 2016 against Bryan Gooderhams' Hollandia and Defiant in 2021. READ MORE

LYRA 2022
Canadians Get Their Share at Sodus Bay

In LYRA course racing, Royal Canadian Yacht Club (Toronto) John Mitchele's Thisbe took the Commodore Gooderham Trophy. For top spot in the One-Design 8 Metre Classic division; Gypsy owned by Cliff Walkington of Ashbridges Bay Yacht Club (Toronto) captured the LYRA Founders' Cup for One Design R Class; Jimmy Barnash's PB&H of Newport Yacht Club (Stoney Creek, ON) took the WP Montgomery Trophy for the One Design Melges 15 fleet as well as the Kay Heron Trophy as Regatta Champion, One Design. READ MORE

News
SailTimer Testing a New Ordering Method for 2023

Long-time customers of the SailTimer Wind Instrument, the Halifax-based manufacturer, will know that the company is often sold out of new inventory in the spring. For 2023, the company is going to do an experiment, which gives customers a reduced price and helps to ensure sufficient inventory. There are two choices: (1) you can still get next-day shipping HERE at the normal price that converts currently to CDN $606. Or (2) pre-order the Wind Instrument RB now for 2023 at the lowest price: CDN $451.14. READ MORE

News
Recent Regatta Results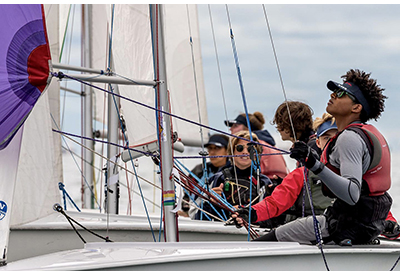 International regattas: 2022 29er World Championships, Barcelona, SPA. Best Canadians: Tom Desrochers and Ford Amery (62/242). 2022 49er, 49erFX & Nacra 17 Junior World Championships, Lake Como, ITA. Best Canadians: 49er: Thomas & William Staples (20/68). 49erFX: Kate Howell & Adrianna Baird (28/52). At the Canadian champions of Sail Canada 2022 ILCA 4, ILCA 6 and Club 420 Youth Championships at CORK, Kingston. ILCA 4: Nissana Berman (USA), followed by Cheyenne Stafford (WYC). READ MORE

Speed & Smarts
Speed & Smarts: Light and Heavy Air Differences – Part 3: Boathandling Maneuvers in Light Air vs. Heavy Air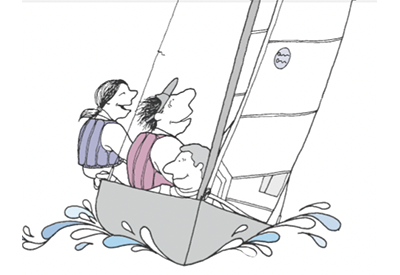 One of the big differences between racing in light air versus heavy air is that it's usually a lot more difficult to execute good boathandling maneuvers when it's breezy. This is not surprising. More wind means boats go faster and bounce around a lot more (because there are usually bigger waves). More wind also creates a lot of noise and loads up the sheets we trim. Almost everything is more challenging in heavy air, so sailors need to focus on several things. READ MORE

News
Rolex Sailor of the Year Award Nominations are Open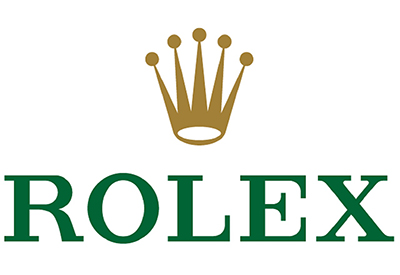 Sail Canada is currently accepting nominations for the Rolex Sailor of the Year Award through to September 14th, 2022. Nominees are individuals who: 1. Have been significantly involved in an activity that, through the year, has provided recognition to Canadian sailing and Sail Canada. Results and accomplishments in world settings are considered in recipient selection, with priorities given to leaders who have attained high levels of excellence in Olympic/Paralympic class sailboat competition. READ MORE
Cliquez ici pour le français.
Events
Second Edition of Celebration of Sailing – October 19 in Nova Scotia

Sail Canada, along with the Royal Nova Scotia Yacht Squadron (RNSYS), is inviting all Canadian sailing fans to Canada's second annual Celebration of Sailing event which will be held in the afternoon of October 19 at the RNSYS. Canada's Celebration of Sailing marks the pinnacle event of the season for the sport of sailing in Canada where our nation's high-performance sailors of past, present and future gather with welcomed guests to celebrate outstanding performances and experiences. READ MORE
Cliquez ici pour le français.
Accreditation
Clubs: Are Your Instructors Registered?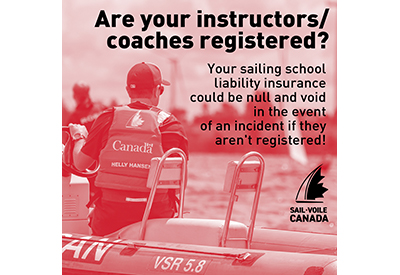 Clubs: Did you know that if the instructors/coaches in your club/school are not registered, and there is an incident, your clubs' insurance could be null and void? You can find out if your instructors are registered by searching for them on a list available online. Instructors: did you know that if you are not registered with Sail Canada as an instructor to deliver a CANSail course, the evaluation you complete may be void? READ MORE

Tech
Dissimilar Metal Combination Keel For 68-Foot Modern Classic Cruiser/Racer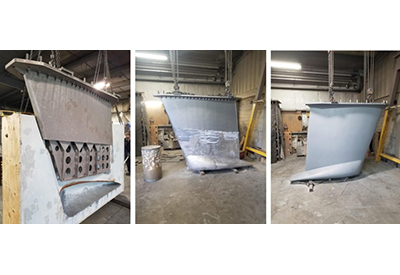 Working alongside a US-based designer and boat building company, Burlington ON's MarsKeel Technology recently provided a dissimilar metal combination keel for a 68-foot modern classic cruiser/racer. The keel consisted of two sections. The upper section was a hollow fabricated steel keel fin (A36/44W) and the lower section was lead cast bulb. The bulb was integrally casted on the fin, which is a hallmark of MarsKeel. An Integrally Cast Bulb (ICB) simplifies the connection between the fin and the bulb. READ MORE

On Deck
On Deck: Marie-Andrée Poulin

Marie-Andrée Poulin was an entertainment and weather reporter for the TVA and LCN French-language networks for many years. "On Deck" discussion with the spokesperson for the Femina Cup which was held July 7-10. When and how did you start sailing? We started in 2017. My boyfriend (Richard Petit) told me that he wanted us to have something that we could all do as a family. He had always wanted to have a boat and be out there on the water. READ MORE
Cliquez ici pour le français.
This email was sent to asmithherriot@kerrwil.com.